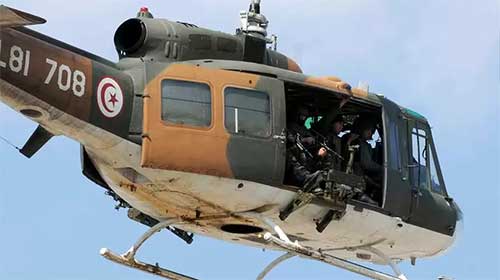 Tunisia said it would deploy the army to major cities and arrested four people on Thursday after militant gunmen killed 20 foreign tourists visiting the national Bardo museum, the worst attack on the north African country in more than a decade.
Japanese, Italian, Spanish and British visitors were among those killed when at least two militants opened fire on two tourist buses during a visit to the museum inside Tunisia's heavily guarded parliament compound.
Militants shot dead by security forces in the attack had been identified as Tunisians, Hatem al-Khashnawi and Yassin al-Abidi. Tunisia's Prime Minister Habib Essid said the latter had been under surveillance but "not for anything very special".
"We have identified them, it is indeed these two terrorists," the premier told French RTL radio. "Their affiliation is not clear at the moment."
The president's office said the army would be deployed. "After a meeting with the armed forces, the president has decided large cities will be secured by the army," a statement said.
The number of foreign tourists killed in Wednesday's attack on the national museum in Tunisia had also risen to 20 from 17 dead, Tunisia's health minister said on Thursday. Three Tunisians were also killed.